Hygienemaßnahmen für Smartphone & Co. in Zeiten von COVID-19 (Coronavirus)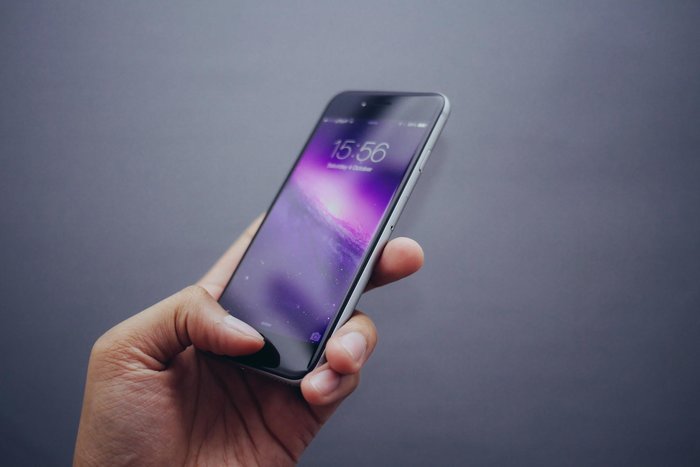 Im Alltag
Unser Smartphone - es ist mittlerweile nicht mehr aus unserem Alltag wegzudenken. Immer mit dabei, sei es auf der Arbeit, im Supermarkt, in der Bahn, auf Messen, bei Konzerten oder im Stadion.
In Zeiten der Coronavirus-Sars-CoV-2-Pandemie wird immer mehr bewusst, dass nicht nur Türklinken und Bargeld, sondern vor allem auch das Smartphone, Tablet & Co. zur reinen Bakterien- und Virenschleuder werden können.
Hygienemaßnahmen für mobile Geräte
Um sich vor Viren und Bakterien zu schützen, ist die effektivste Hygienemaßnahme, sich die Hände regelmäßig und mindestens 20-30 Sekunden zu waschen, um so zu verhindern, dass sich Keimherde auf Smartphone, Tablet & Co. ansammeln. Hierzu gibt die WHO genaue Empfehlungen. Doch bleibt es nur beim Händewaschen und Du packst danach dein von den Händen vollgekeimtes Smartphone oder Tablet an, sind die Hände ebenfalls wieder vollgekeimt.
Um also Krankheitserreger wie Pilze, Keime, Bakterien, Grippeviren zu minimieren, empfiehlt es sich nicht nur die Türgriffe, sondern auch die mobilen Technikgeräte, wie Smartphone, Tablet, Notebook inkl. Tastatur zur aktuellen Gegebenheit in regelmäßigen Abständen zu reinigen und zu desinfizieren.
Sofern Du das Smartphone nicht in Gebrauch hast, bietet es sich an, es entweder in die Tasche zu packen oder zumindest im WildTech Sleeve liegen zu lassen bzw. zu transportieren (z.B. in den Händen oder auf dem Tisch), um das Gerät so keinen möglichen Nies- oder Hustenattacken auszusetzen (Tröpfcheninfektion Übertragung).
Natürliche Eigenschaften des Naturmaterials
Ähnlich wie bei Kleidungsstücken aus Wolle, verfügt der Merinowollfilz, aus dem auch die WildTech Sleeves bestehen, antibakterielle Eigenschaften. Wolle besteht aus Protein und ist in der Lage u.a. auch viele Viren und Bakterien zu binden und hemmt ihre Zersetzung oder Vermehrung. Im Vergleich zu synthetischen Stoffen, riecht z.B. ein Wollkleidungsstück auch nach mehrmaligen Tragen nicht. Mäntel, Hüte oder Pullover aus Wolle bleiben viel länger sauber. Das liegt daran, dass Wolle antistatisch ist und dadurch trockenen Schmutz weniger anzieht als andere Stoffe. Auch Sportler und Naturliebhaber im Sport- und Outdoorbereich erfreuen sich immer größerer Beliebtheit an Merinobekleidung. Den 100% echter Wollfilz ist nicht nur robust, langlebig, atmungsaktiv, hautfreundlich, hitze- und kälteisolierend, sondern auch wasser- und schmutzabweisend und kann sich sozusagen "von selbst" reinigen".
Hier findest Du weitere Pflegeinformationen zu Deinem WildTech Produkt.
Be the first to comment...