Apple AirPods Pro Sleeves & Hüllen

Apple gelingt der nächste große Wurf mit den neuen AirPods Pro Kopfhörern. Ab dem 30.10.2019 ist die neue überarbeitete Version der AirPods offiziell im Handel erhältlich. Erstmalig bringt Apple die Kopfhörer als In-Ear Variante auf den Markt, dass die Basis für die Noise Cancelling Funktion (ANC) ermöglicht. Damit werden Audio Schallwellen anhand der internen Mikrofone berechnet und entsprechend gebrochen. Der Nutzer kann zwischen 3 unterschiedlichen Szenarien wechseln - 1. Geräuschunterdrückung 2. Ausgeschaltet und 3. Transparenz Modus. 
Abhängig von der jeweiligen Situation kann so die Musik oder Podcast auf Wunsch in absoluter stille konsumiert werden. Gerade in einem Cafe, im Bus/Bahn oder in der Innenstadt eine sehr interessante Funktion. 
Ähnlich wie bei den AirPods 2 ist auch hier der Apple H1 Chip verbaut. Das Ladecase ist nun von Werk aus mit dem Wireless Ladecase ausgestattet. Zudem haben sich die Abmessungen geändert, sodass das Ladease im ganzen etwas größer und breiter ausfällt.
Unser Produktportfolio haben wir ab sofort ergänzt und bieten die passenden Schutzhüllen für die AirPods Pro an, um diese unterwegs optimal vor Krater und Sturz zu schützen. Das empfindliche Material ist kratzanfällig und bricht schnell im Falle eines Sturzes. Unsere AirPods Pro Hüllen werden in Deutschland hergestellt und bestehen aus 100% Merino Filz. Profitieren Sie von unserer ausgezeichneten Qualität mit Liebe zum Detail.
AirPods Pro Schutzhüllen ansehen: https://www.wildtech-shop.de/de/zubehoer/apple-airpods/
Farbübersicht unsere Filz Hüllen & Cases: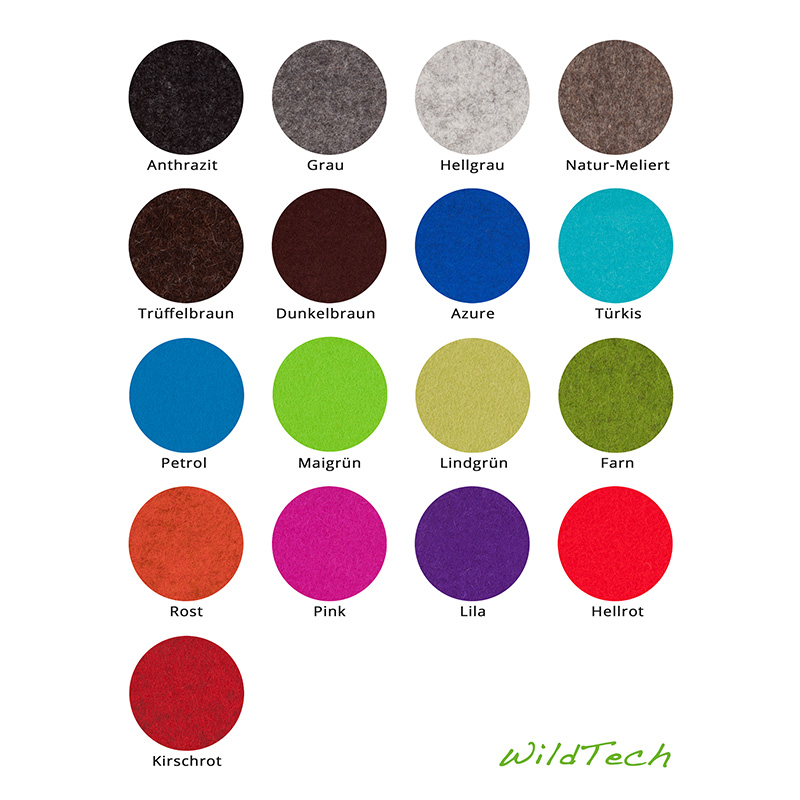 Be the first to comment...