Apple iPad Pro 11 & 12.9 Magic Keyboard Sleeves & Hüllen

Das iPad wird zum MacBook
Keine Frage, das iPad ist ein Tablet ... dies wird in der Regel nicht hinterfragt. Doch wie sieht es seit dem release von iPad OS aus? Apple hat zuvor den Grundstein mit dem neuen iPad Betriebssystem gelegt. Optimierungen und spezielle Anpassungen an das iPad wurden vorgenommen, um das iPad vorallem mehr im Pro Bereich nutzen zu können. Doch eins hat noch gefehlt - eine einfache Mauseingabe das sogenannte Trackpad.
Magic Keyboard das lang ersehnte Upgrade
Mit der neuen Tastatur gelingt Apple ein großer Wurf. Das Magic Keyboard bietet nun eine Gefühlsgleiche Tastatur an, die gleich zieht mit einem MacBook. Zum einen besitzt die Tastatur ein deutlich besseres Schreibgefühl & Feedback, dass sehr stark an ein handelsübliches Notebook erinnert. Zweitens ist das Trackpad nun endlich integriert worden. Die Mauseingabe mit allen Vorzügen eine MacBooks! Das iPad wird nun wirklich Pro. Zum dritten bietet das Magic Keyboard eine Hintergrundbeleuchtung der einzelnen Tasten. Damit ist das verfassen von längeren Texten bei später Stund angenehmer für die Augen und die einzelnen Buchstaben sind gut lesbar. Eine weitere  Möglichkeit bietet der Integrierte USB-C Anschluss (links) im Magic Keyboard, sodass zeitgleich das iPad Pro 11 & 12.9 geladen und via USB-C Schnittstelle auch andere Geräte angeschlossen werden können (z.B. externe Festplatte, SD-Kartenleser etc.). Doch ein ganz besonderes Highlight ist die Möglichkeit des Andockens des iPad mithilfe von integrierten Magneten und der dazugehörige stufenlose Neigungswinkel (zuvor 2 Stufen). Damit kann ganz individuell der Winkel eingestellt werden und ideal im Arbeitsalltag eingesetzt werden.
Schutzhüllen für das iPad Pro 11 & 12.9 mit Magic Keyboard
Gerade das iPad wird sehr gerne mobil eingesetzt und ist mit den neuen Möglichkeiten ein wahrer Notebookersatz. Unser Anspruch ist es, hochwertige mobil Geräte bestmöglich zu schützen. Wir bieten ab sofort zusätzlich zu den Standardgrößen jetzt auch die Option an "geeignet für Magic Keyboard" an. Unsere Schutzhüllen aus Wollfilz sind entsprechend in der Größe angepasst, sodass eine optimale Passform für das iPad Pro und Magic Keyboard gewährleistet werden kann. Parallel dazu ebenfalls auch mit dem Apple Pencil Slot Upgrade (Stiffthalter).
Jetzt iPad Pro + Magic Keyboard Sleeves im Shop online bestellen: https://www.wildtech-shop.de/de/tablet/apple-ipad-sleeves/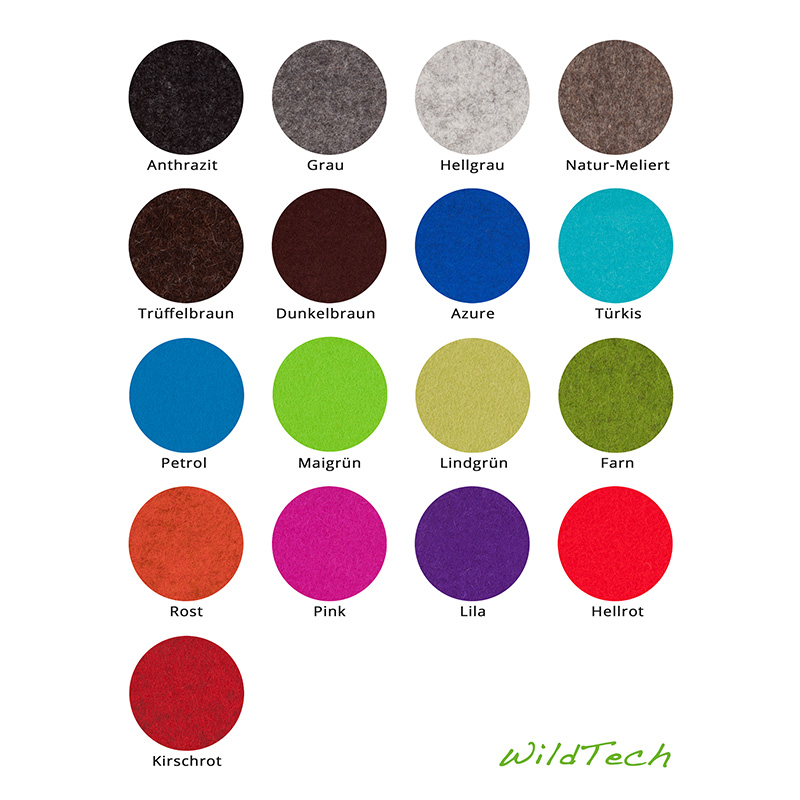 Be the first to comment...