Apple iPhone XS, XS Max & XR Sleeves/Hüllen online

Es ist soweit! Die passenden WildTech Sleeves sind ab sofort für das neue Apple iPhone XS, XS Max & XR bei uns im Online-Shop auswählbar und ab Lager für Euch erhältlich! Jetzt hier ansehen: www.wildtech-shop.de/de/smartphone/produkte/apple/
Seit dem 21.09.18 sind alle neuen iPhone Modelle in den Apple Stores offiziell erhältlich. Die Modellreihe 2018 ist in kurzen Worten besser, stärker und auch teurer.
Hier die Key-Features:
A12 Bionic Prozessor (2 Performance-Kerne & 4 Effizienz-Kerne)
4 GB RAM Arbeitsspeicher (vorher 3 GB)
verbessertes Super Retina OLED Display
verstärktes Glas
Wasser- und Staub­schutz nach IP68 Standard
Weiterentwickeltes Face ID für schnelleres entsperren
verbesserte Kamera (Smart HDR, neuer Sensor, verbesserter Bokeh-Effekt mit Tiefen-Kontrolle)
Dual-SIM Funktion (Nano SIM + Apple eSIM)
weitere Farboption (Gold, Spacegrau & Silber)
D.h. neben den genialen Features, die Apple den neuen Smartphones spendiert hat, stellt sich jeder Apple Nutzer die entscheidende Frage:
Wie schütze ich am besten mein neues iPhone XS, XS Max & XR gegen Sturzschäden, Kratzer und Schmutz?
Apple bewirbt die neue Generation mit dem stabilsten Glas, dennoch ist das Display weiterhin nicht bruchsicher vor einem Sturz ab einer gewissen Höhe und hartem Untergrund. Genau für dieses Problem bieten unsere Schutzhüllen aus Merino Wollfilz die besten Eigenschaften!
Neben dem natürlichen Material aus echter Wolle isolieren unsere Hüllen optimal gegen Kälte und Wärme. Im Alltagseinsatz, ob im Winter auf der Skipiste oder im Sommer am Strand, ist so das iPhone immer sicher. Dies ist aufgrund unserer verwendeten 100% Merino Materialen möglich, da hierdurch ein Temperaturausgleich gewährleistet ist. Erfahren Sie mehr zu diesem Thema in den Pflegehinweisen. Durch die optimal angepasste Passform unserer Sleeves ist euer iPhone immer perfekt ummantelt und geschützt. All unsere Wollfilz Produkte werden in Deutschland gefertigt - Handmade in Germany.
Ihr nutzt zusätzlich ein Apple Leder Case oder ein anderes TPU Silikon Case?
Unsere Sleeves sind auch kombinierbar mit einem Case, Bumper, TPU Cover, Outdoor Case etc.! Es ist unser hoher Anspruch, unseren Kunden die hochwertigsten Sleeves, mit der besten Passform zu fertigen!
Während des Bestellprozesses besteht die Möglichkeit die Größe der Hülle anzugeben. Klicken Sie hierzu auf die Variante geeignet für Apple Leder Case oder andere Case/Cover. D.h. selbst wenn es sich um ein Schutzcover eines Drittanbieters handelt, besteht die Möglichkeit das WildTech Sleeve individuell zu fertigen. Tragen Sie hierzu den entsprechenden Link oder Modellnamen ein. Bei der Nutzung ohne Case wählen Sie ganz einfach die normale Variante (Standard). 
Neugierig geworden?
Dann schauen Sie bei uns im Shop vorbei. Es warten 17 außergewöhnliche Farben auf Sie! Entdecken Sie jetzt die WildTech iPhone XS, XS Max & XR Sleeves!
Jetzt iPhone Sleeves ansehen: www.wildtech-shop.de/de/smartphone/produkte/apple/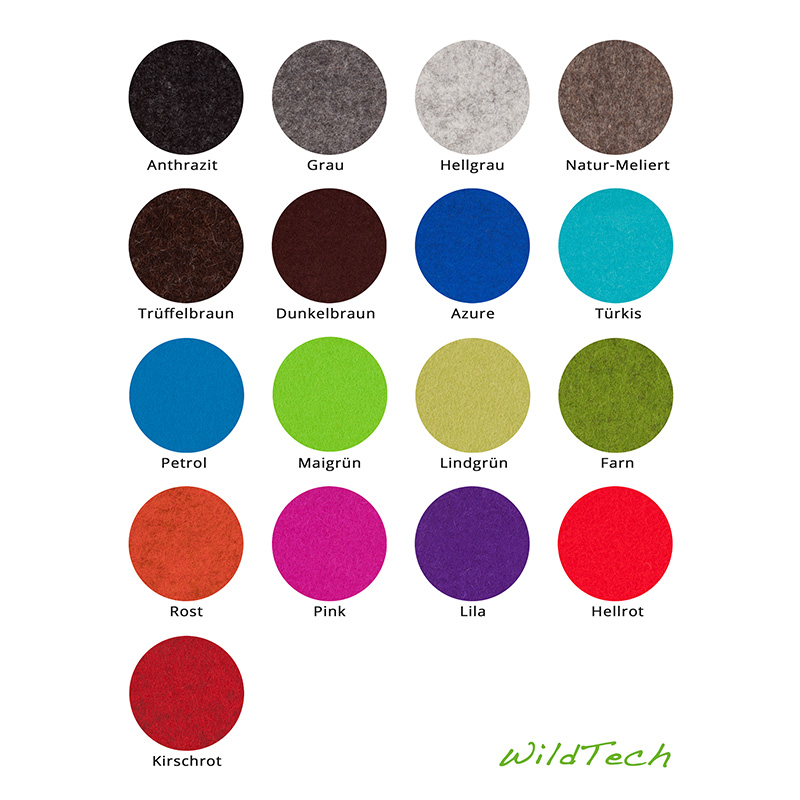 Be the first to comment...