Hallo Frühling! 20% Aktion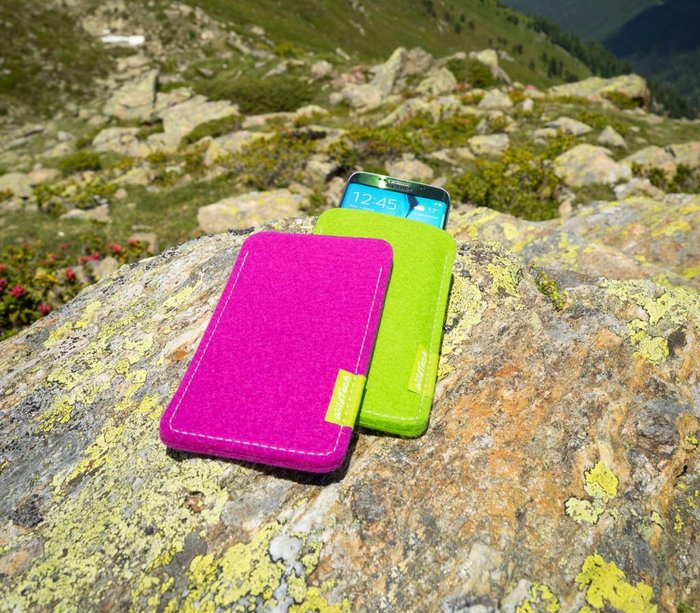 Hallo-Frühling-Aktion*
20% Rabatt |auf alle Produkte | 24.03. - 26.03.2017
Das erste Frühlingswochenende steht vor der Tür und es wird nicht mehr lange dauern, bis sich die Natur wieder in Ihren schönsten Farben präsentiert. Spätestens dann zieht sich der Frühling, wie ein magisches Band, durch unser Leben und erweckt in uns die Lust nach mehr Licht und Farbe im Alltag, Veränderung und Neuem. Bei dem einen zeichnet sich dies schon mal gerne in Form eines neuen Haarschnitts bzw. einer neuen Haarfarbe ab, bei einem anderen in einem farbigen Wandanstrich zu Hause und bei einem Dritten in einer neuen Frühjahrsgarderobe.

Ihr mobiles Technik-Equipment könnte auch einen neuen Look und mehr Frühlingsfarbe vertragen?
Warum nicht, zum Beispiel in Form eines pinken, maigrünen oder roten Wollfilz-Sleeves, passend zum neuen Frühlingsoutfit oder zu den neuen Wohnaccessoires.

Ein WildTech Sleeve schützt Ihre teuren und hochwertigen Geräte nicht nur optimal vor Kratzern, Sturzschäden, Schmutz und ggf. auslaufenden Flüssigkeiten, sondern unterstreicht zusätzlich das edle und minimalistische Design.
Zum 1. Frühlingswochenende schenken wir Ihnen
20% Rabatt |auf alle Produkte | 24.03. - 26.03.2017
Kategorie "Smartphone Sleeves"
Kategorie "Portable Festplatte"
Kategorie "Apple Magic Zubehör"
*Die Hallo-Frühlings-Aktion ist ausschließlich vom 24.03.2017 (12:00 Uhr) bis zum 26.03.2017 (24:00 Uhr) auf das gesamte Warensortiment auf www.wildtech-shop.de gültig. Gutscheine sind hiervon ausgeschlossen. Diese Aktion ist nicht mit anderen Rabatt-Codes bzw. Rabatt-Aktionen anwendbar.
Be the first to comment...