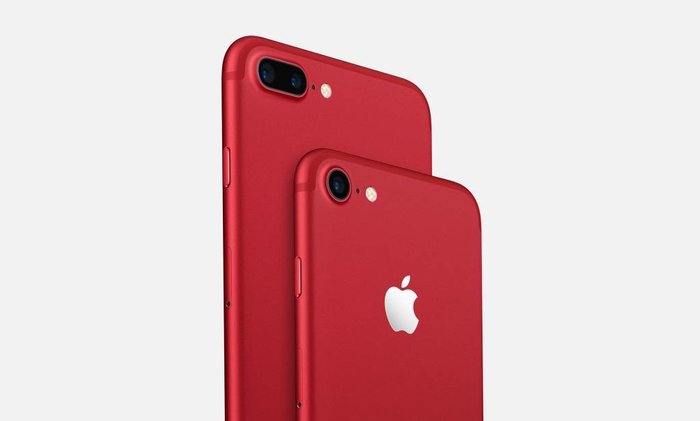 iPhone-Fans, die schon lange auf ein knallfarbiges Aluminiumgehäuse beim iPhone warten, haben am 24. März 2017 die Chance zuzugreifen. Vorausgesetzt man mag die Farbe Rot.
Apple hat am 21.03.2017 das iPhone 7 und das iPhone 7 Plus in der Sonderfarbe Rot vorgestellt und somit in seine (Product)RED-Serie aufgenommen und unterstützt damit schon seit Jahren die Kampagne der Hilfsorganisation Global Fund und ihren tatkräftigen Einsatz im Kampf gegen HIV/AIDS. Wer sich für das rote iPhone entscheidet zahlt, trotz Apples Spendenaktion, nicht mehr wie für die bisher auf dem Markt erhältlichen Farbvarianten Roségold, Gold, Silber, Schwarz, Diamantschwarz. Bestellt kann die iPhone-Sonderedition am 24. März 2017, ab 16:01 Uhr.
Neben den beiden roten iPhones, enthält die (Product)RED-Serie viele weitere originale Apple Produkte in der Farbe Rot, wie z.B. iPhone 6/6S Plus Leder / Silikon Case, iPad Mini Smart Cover, iPod Shuffle, Apple Watch Sport Band. Wer sich für weitere rote Produkte der Hilfsorganisation Global Fund und ihre Kampagne interessiert bekommt auf https://red.org weitere wichtige Informationen.
Weitere Short News von Apple:
- Das iPhone SE bekommt ein Speicher-Upgrade auf 32 bzw. 128 Gigabyte.
- NEU: iPad 9,7 Zoll mit hellerem Retina-Display, leistungsstarken A9 Chip. Das neue Modell "iPad" stellt mit 399 Euro eine leistungsstarke und preisgünstige Tablet-Variante zum iPad Pro 9,7" und iPad Pro 12,9" dar.
Be the first to comment...