iPhone X Sleeves aus Merino Wollfilz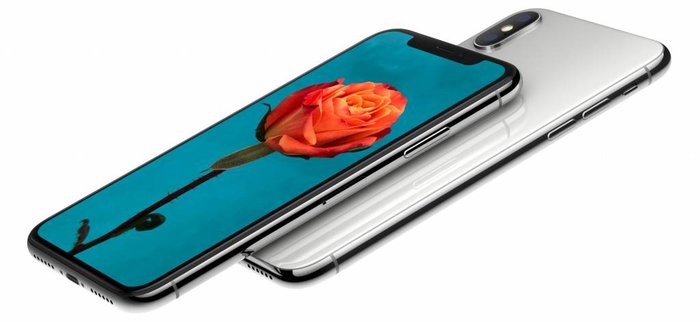 iPhone X bei Apple vorbestellbar
Apple selbst nimmt Vorbestellungen für das iPhone X ab dem 27. Oktober voraussichtlich ab 9.01 Uhr über die Website oder den Apple Store entgegen - es empfiehlt sich, schnell zu sein, denn erfahrungsgemäß sind zum Start nur wenige Geräte verfügbar und die umso schneller vergriffen. Ausgeliefert wird frühestens ab der darauffolgenden Wochen dem 3. November.
iPhone X: Alle neuen Funktionen im Überblick
- Das neue Smartphone aus dem Hause Apple kommt mit einem 5,8 Zoll großen OLED-Display ganz ohne Ränder.
- Auch der Fingerabdrucksensor und der Homebutton sind beim neuen iPhone komplett verschwunden. Sie wurden durch einen virtuellen Button ersetzt.
- Face ID übernimmt die Rolle des Fingerabdruckscanners und soll das Smartphone so sicherer machen.
- Als Prozessor kommt im iPhone X der Apple A11 Bionic zum Einsatz. Dieser ist etwa 70 Prozent effizienter als die Vorgänger.
- Auch die Akkulaufzeit wurde beim neuen iPhone verbessert. Laut Apple läuft das iPhone X bis zu 2 Stunden länger.
- Die Kamera ist das neue Schmuckstück des iPhone: auf der Vorderseite erkennt die Kamera sogar Tiefeninformationen. Auf der Rückseite findet sich eine Dual-Kamera.
- Lässt sich kabellos dank dem Industriestandard Qi für kabelloses Laden aufladen. Eine eigene Ladematte namens AirPower kommt laut Apple jedoch erst 2018 in den Handel.
Das iPhone X ist in der Variante 64GB ab 1159€ und die Variante 128GB für 1319€ erhältlich. Damit ist es da teuerste Apple Smartphone aller Zeiten. Um dein neues iPhone X optimal für Sturzschäden, Kratzer und Dreck zu bewahren haben wir unser Angebot ergänzt. Alle Farben sind sofort ab Lager für dich lieferbar! Unsere Schutzhüllen passen vom Design optimal zum hochwertigen iPhone X.
Jetzt Sleeves Handmade in Germany entdecken: https://www.wildtech-shop.de/de/smartphone/produkte/apple/
Be the first to comment...