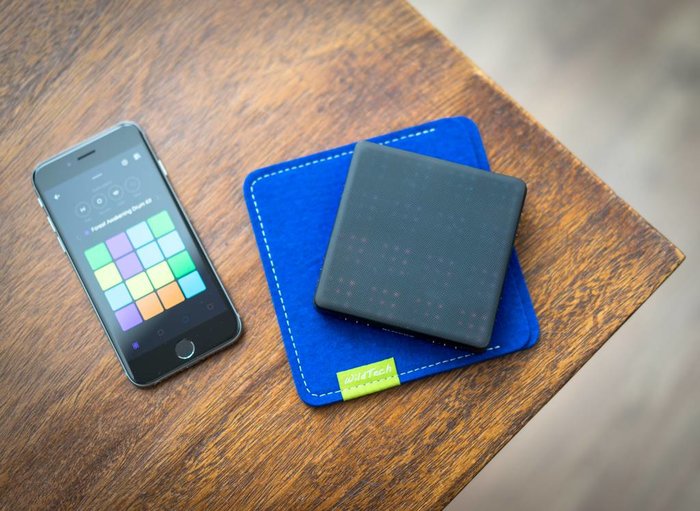 Jeder kann Musik machen - egal wo, egal wann! Das ist die Vision, die das Unternehmen ROLI in einem elektronischen, mobilen und leistungsstarken Instrument verkörpert. Ganz gleich ob du Anfänger oder Profimusiker bist, mit den BLOCKS entsteht Musik in einer völlig komplett neuen Art und Weise.
Das modulare Musikstudio lässt sich in Verbindung mit einem iPhone oder iPad und der passenden NOISE App bedienen. Die iOS-App NOISE bietet eine Vielzahl von Möglichkeiten um eigene Tracks zu komponieren: Sounds auswählen, Effekte hinzufügen, Loops aufnehmen und abspielen.
Auf der berührungsempfindlichen Oberfläche des Lightpad Block, dem Herzstück des BLOCKS-Systems, lassen sich intuitiv durch Fingergesten verschiedenste Ton- und Klangkompositionen kreieren. Die drucksensitive Oberfläche ist mit einem leuchtenden Netz aus Quadraten überzogen und hilft dem Musikkünstler beim Erstellen von Melodien und Songs.
Der Lightpad Block ist sehr kompakt, passt praktisch in jede Hand, Hosentasche bzw. Jackentasche und lässt sich via Bluetooth mit einem iPhone oder iPad verbinden und überall nutzen.
Technische Daten:
Anschlüsse: USB
Bluetooth-Kompatibilität: Bluetooth 4.0
Stromversorgung: Batteriestrom
H x L x B: 2 x 9,45 x 9,45 cm
Gewicht: 250 g
Perfekt schützten lässt sich dein ROLI Lightpad Block mit seiner berührungsempfindlichen Oberfläche mit einem passgenauen Sleeve von WildTech.
Dank der passgenauen From und den wertvollen Eigenschaften von echtem Wollfilz schützt das Sleeve dein ROLI Lightpad Block sicher vor Staub, Kratzern, Flecken und Flüssigkeiten und erhält langfristig die Wertigkeit deines Musikequipments. Passgenau sind die Hüllen in 17 Farben auch für die Kombination mit Loop Block / Live Block oder sogar mit zwei Lightpads bei WildTech erhältlich.
SHOP
Jetzt passende ROLI Lightpad Blocks Sleeve im Shop ansehen: Link öffnen
AMAZON
Jetzt ROLI Lightpad Blocks Sleeve bei Amazon ansehen: Link öffnen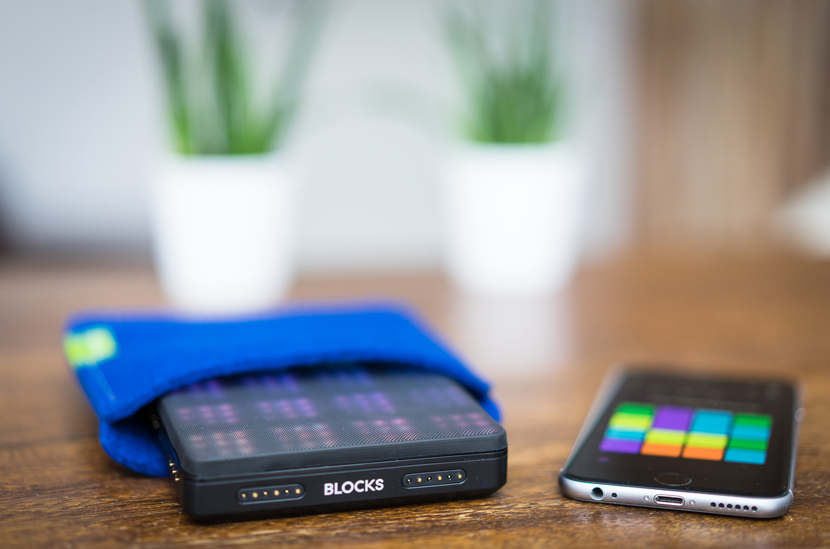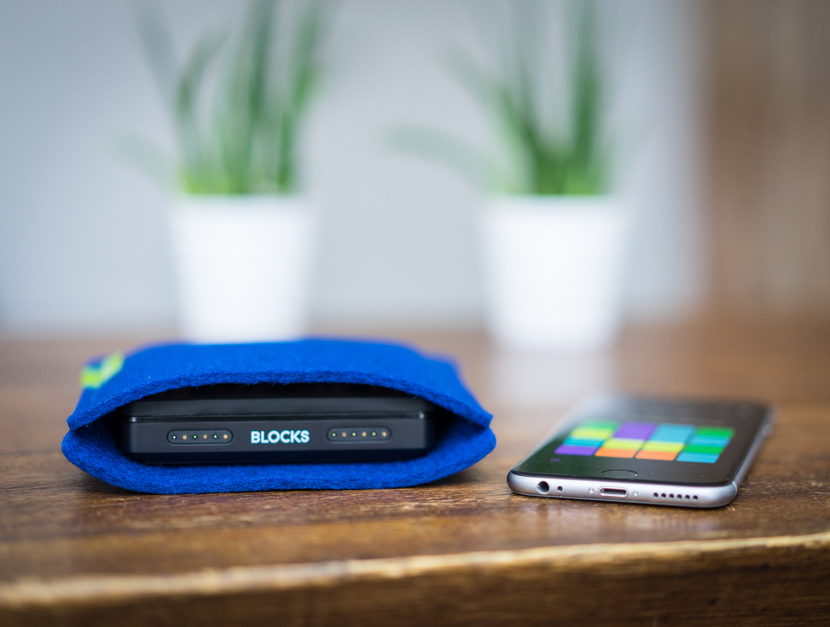 Be the first to comment...