Pssst... am 14.02. ist Valentinstag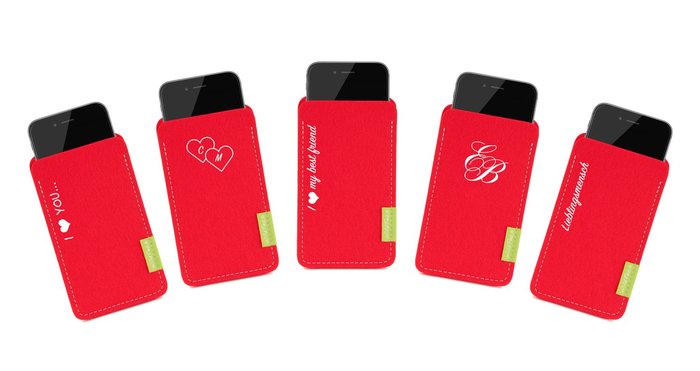 Sie suchen noch nach einer alternativen Geschenkidee zu Blumen & Pralinen? 

Dann hinterlassen Sie Ihrem "Lieblingsmensch" eine mal etwas andere Liebesbotschaft.
Zum Beispiel auf einem personalisierten Sleeve (z.B. Smartphone, Tablet, eBook, Notebook) oder Schlüsselanhänger!

Unter der Kategorie INDIVIDUELL (hier klicken) können Sie Ihr Wunsch-Sleeve frei nach Ihren Vorstellungen gestalten (Text- und Logo-Upload).
Sie haben eine Idee, sind sich aber nicht ganz sicher, ob sie realisierbar ist? 
Kein Problem! Senden Sie uns Ihr Motiv oder Ihren Wunschtext an [email protected].
Gerne prüfen wir Ihre Anfrage und senden Ihnen per E-Mail nach Möglichkeit einen Grafikentwurf zu.

Oder lassen Sie sich durch die kreativen Einfälle anderer WildTech-Kunden in unseren BLOG ShopNews inspirieren. 

Einen schönen Valentinstag wünscht
Ihr WildTech Team 

 

Verwandte Begriffe:
Liebe, Geschenk, 14. Februar  
Be the first to comment...