ROLI Seaboard Block Sleeves/Cases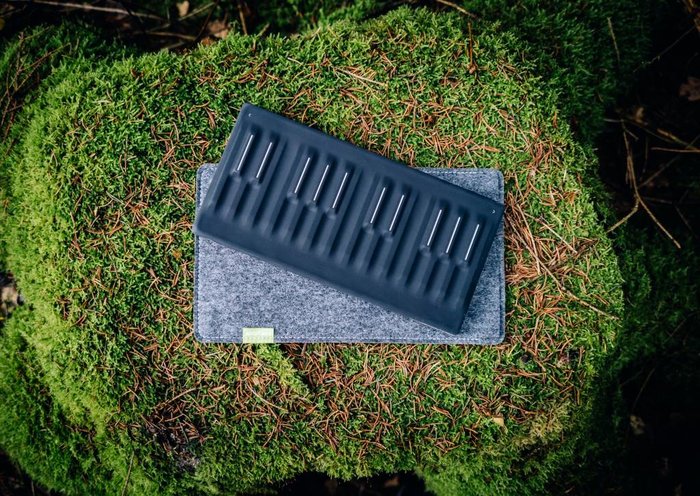 ROLI hat kürzlich das neue Seaboard Block auf den Markt gebracht und unter den Musikern für jede Menge Aufsehen gesorgt. Ein beachtlich kompaktes Gerät mit 5D-Touch-Technologie: Anschlagen, Drücken, Gleiten, Rutschen, Heben. Dadurch ist es möglich den Klang auf eine ganz besondere Weise zu spielen. Das Fingerspitzengefühl ist hier gefragt und lässt so die Musik ohne Effekte durch den 5D-Touch einzigartig wirken.
Vor allem aus dem Grund, dass das Seaboard sehr gerne unterwegs genutzt wird ist ein passender/stylischer Schutz zwingend notwendig. Wir haben unser Musik Produktportfolio erweitert und das Seaboard Block mit ins Programm aufgenommen. Dank der passgenauen Form und der wertvollen Eigenschaften von echtem Wollfilz schützt das Sleeve dein ROLI Seaboard Block sicher vor Staub, Kratzern, Flecken und Flüssigkeiten und erhält langfristig die Wertigkeit deines Musikequipments. Schutzhüllen Made in Germany.
ROLI Seaboard Sleeves ansehen: www.wildtech-shop.de/de/musik/produkte/roli/seaboard-block/
YouTube Video ansehen: https://www.youtube.com/watch?v=HnFjd2p-fTk
Impressionen:
Be the first to comment...